There are a few things that remain constant in life - certain necessities, if you will. Water, food, shelter... and a
sports bra
(if you're a woman). This slideshow of amazing "
Top 10 Exercises of the 80s
" made me realize how many fitness gadgets, clothes and other items we've used throughout the years.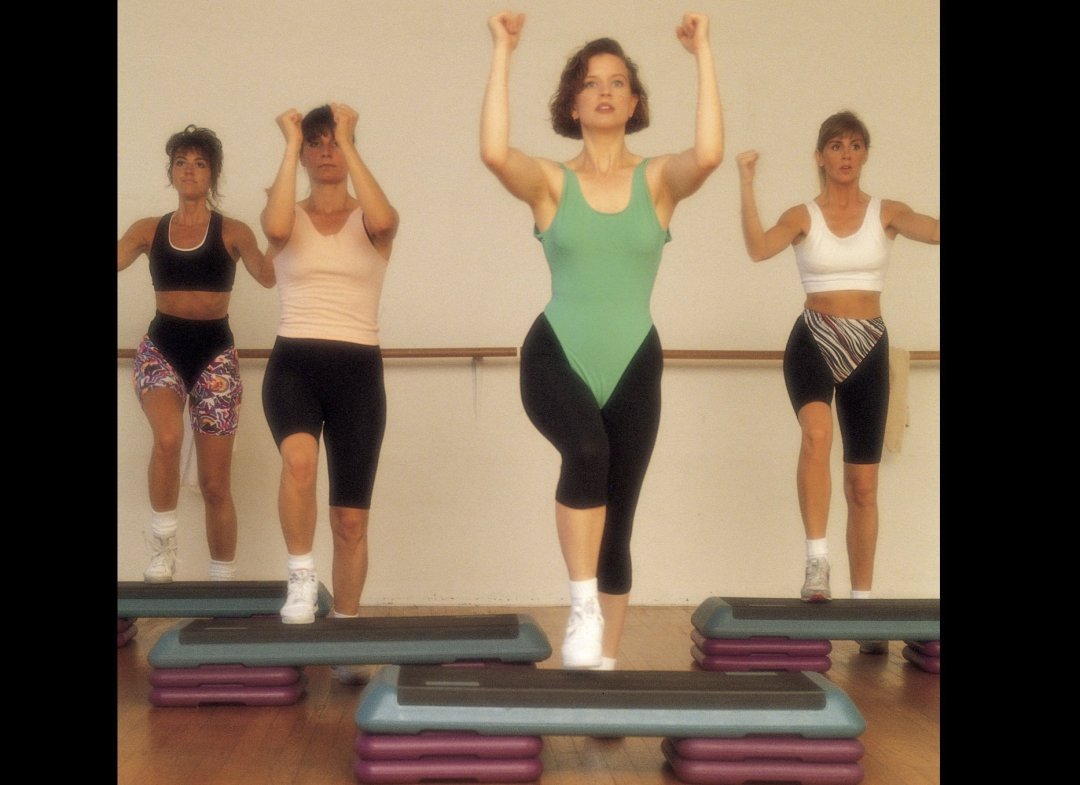 Here are some of my favorites:
Leg warmers. I understand their use for keeping your legs warm in the winter, or for dancers who have their legs exposed. But layered on top of leggings and worn with a barely-there leotard? Not sure there is much function there. I will fully admit that I owned a pair of royal blue ones that I had to get for a baton event (yes, twirling a stick) and then ended up wearing everywhere.
High-legged leotards. I remember my mom squirming and fidgeting to get her hot pink leotard on over her bike shorts. The sides literally went up to the waist! I'm all for being unrestricted for maximum movement, but let's face it- these were more fashion statement than fitness necessity.
Briefs-over-bike-shorts. Who ever thought to layer a leotard bottom over bike shorts? It's like someone got dressed in the wrong order and decided to make it a trend.
Hairsprayed bangs. For some, the use of AquaNet on their teased bangs never worked because they would sweat heavily and the bangs would inevitably stick to the forehead. Eye-stinging would ensue due to the chemicals mixing with the sweat. For others, they mastered the hair-teasing and AquaNet spraying so well that their bangs would dutifully bounce up and down with each jazz square and jumping jack. Admit it - you were one of those people, right?
Toning belts. I will admit that when these were at their height of popularity that I was a little young to partake. I always wondered though: how do those belts that jiggle around your waist not chafe? Or make you bounce like a jumping bean? Guessing those well-endowed women who used the toning belts might have needed an ENELL SPORT bra back then. Oy.
Did you own any of these items? What did I miss?